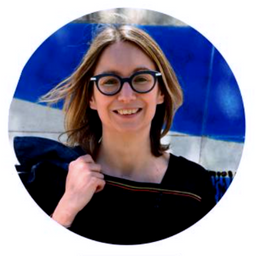 Aurélie Brayet
PhD., Associate researcher RECITS-Femto-St
RECITS-FEMTO-St
Aurélie Brayet is an associate researcher at RECITS-Femto-St (UMR 6174) Research center (University of Technology of Belfort-Montbeliard- France), Ph. D. in history of technology (2018). Her study aims to highlight the cultural, political, social and technical crystallizations enrolled in culinary items and practices (XIX-XXe centuries), through technological, cultural and also geopolitical questions. She focuses on culinary history, gestures and heritage. She is author of numerous articles and books about food products, women's technological gestures and culinary household like the history of pressure cooker or the fridge.
Sessions in which Aurélie Brayet participates
UQAM, pavillon J.-A. De Sève (DS) - DS-1570
Paper
Aurélie Brayet, RECITS-FEMTO-St (Speaker)
La crise du Covid-19 met en évidence le caractère indispensable de certaines activités dans nos sociétés industrielles contemporaines, dont la gran...
Sessions in which Aurélie Brayet attends