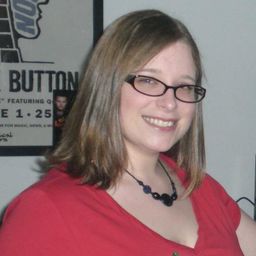 Caitlin Curtis
PhD Candidate
University at Buffalo
Caitlin Curtis is a PhD Candidate in the Department of Anthropology at the State University of New York at Buffalo. Her research interests include sustainability and heritage, critical heritage studies, cultural heritage management, and heritage tourism. Her dissertation research in particular utilizes an ethnographic methodology to examine the different uses and understandings of sustainability in the local contexts of two archaeological sites in Turkey: Aktopraklık Höyük (Akçalar, Bursa) and Çatalhöyük (Küçükköy, Konya). Using these results, she hopes to attune heritage practice at these sites to better fit with the local fabric. It was while completing research for her Master's thesis, Planning for Heritage Preservation in Western Turkey: A GIS Approach to Archaeotourism and Agricultural Policy, that she discerned the problematic aspects of archaeologists imposing their plans for tourism and heritage development on local communities without adequately understanding local hopes for the future. This subsequently inspired her more critically minded dissertation research. In 2014, she received a joint junior residential fellowship in Cultural Heritage Management from Koç University's Research Center for Anatolian Civilizations and the British Institute at Ankara to pursue her dissertation research in Istanbul, Turkey from September 2014-June 2015. She was awarded further dissertation support from the American Schools of Oriental Research, the Institute for European & Mediterranean Archaeology, and the University at Buffalo. Her work has been published in the journals Chronika ("Planning for Heritage Preservation in Western Turkey: a GIS Approach to Archaeotourism and Agricultural Policy." Chronika 2 (2012): 42-54) and Sibirica (Hulse, E., D.M. Keeler, E.B.W. Zubrow, G. J. Korosec, I.Y. Ponkratova, and C. Curtis. "A Preliminary Report on Archaeological Fieldwork in the Kamchatka Region of Russia." Sibirica 10 (1), Spring 2011: 48–74), and she has presented at conferences of the Society for American Archaeology, European Association of Archaeologists, and Association of American Geographers.
Sessions auxquelles Caitlin Curtis participe
Paper
Caitlin Curtis, University at Buffalo (Participant.e)
In recent years, both the academic and institutional community have called for greater focus on local participation in heritage practice. From t...
Sessions auxquelles Caitlin Curtis assiste