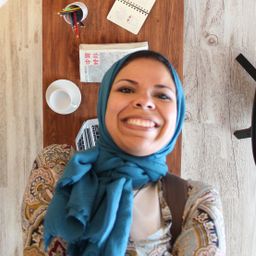 Eman Shokry Hesham
PhD Candidate
Brandenburg University of Technology Cottbus- Senftenberg, Germany
Eman Hesham has been a PhD student in Brandenburg University of Technology Cottbus- Senftenberg, BTU since September 2014. Her research topic is about the social impact in conservation sites in Egypt. Hesham's research interests are urban heritage conservation and heritage impact assessment. Work experience: In 2011 Hesham had worked at the German Archaeological Institute DAI in Cairo for 3 years as an architect for the project "Ancient Egyptian Architecture Online, AEGARON" before starting her PhD research. In 2010 she had worked for two semesters as an assistant lecturer at the Architectural Department in October University for Modern Sciences and Arts MSA in Cairo, after obtaining her Master's Degree in Economics of Heritage in 2009 in University of Catania, Italy. After graduating in Cairo University, Egypt in 2004, she had worked at the National Organization for Urban Harmony NOUH, Ministry of Culture as an architect and urban planner for 4 years. In 2008, she became the Manager of "Urban Observatory" Department. Her report "Boundaries of Areas of Heritage Value in Greater Cairo" was selected to be published online on the Visual Communication's website under the section "Urban Planning". The report was a follow-up documentation as part of the Integrated Urban Planning IUP Program. An article titled "About art and Construction - Argumentative Research and Perfectionism" (in Arabic), was published in the Architecture Magazine in issue 21, May 2013.
Sessions in which Eman Shokry Hesham participates
Paper
Eman Shokry Hesham, Brandenburg University of Technology Cottbus- Senftenberg, Germany (Participant)
In 1881, the clearance of accumulated mud that buried the ruins of Luxor Temple during many centuries was begun. A few years later, formal forei...
Sessions in which Eman Shokry Hesham attends