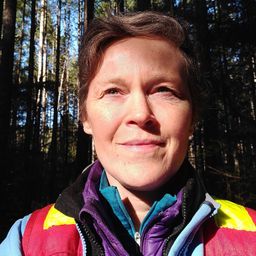 Jodi Axelson
she/her
Research Lead, Silviculture
Lands
I am an interdisciplinary scientist conducting applied research by drawing from the fields of forestry, applied ecology, entomology, dendrochronology, and wood anatomy. One of my main goals is to understand the conditions that need to be maintained in order for forest ecosystem to persist over long time frames and adapt in the face of uncertainty. Since January 2020, I have been the research lead in silviculture for the BC Ministry of Forests, Lands, Natural Resource Operation and Rural Development and am based in Victoria BC.
My research to date has been broadly focused on forest-insect dynamics across temporal and spatial scales. I am interested in the interaction between insect disturbances, climate and vegetation management; insect outbreaks and ecosystem recovery; and management strategies that maintain and/or enhance resilience.
I am the current President of the Tree-Ring Society (2021-23) and so far it has been a pleasure to serve the dendrochronology community in this capacity.
Sessions in which Jodi Axelson participates
Coeur des Sciences, Sherbrooke Building, UQAM - Salle polyvalente (SH-4800)
9:20 - 10:35 | 1 hour 15 minutes

Current and projected changes in climate are estimated to be from 10 to 100 times faster than the natural adaptive capacity of trees whose gener...

Talk
Coeur des Sciences, Sherbrooke Building, UQAM - Salle polyvalente (SH-4800)
15:50 - 17:20 | 1 hour 30 minutes

Allies have emerged as key enablers of diversity and inclusivity initiatives in the workplace, in professional associat...

Talk