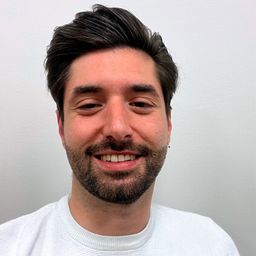 Roberto Silvestro
PhD candidate
Université du Québec à Chicoutimi
Sessions in which Roberto Silvestro participates
Coeur des Sciences, Sherbrooke Building, UQAM - Salle polyvalente (SH-4800)
Talk
Jelena Lange, Charles University (Speaker)
Jiani Gao, Université du Québec à Chicoutimi (Speaker)
Roberto Silvestro, Université du Québec à Chicoutimi (Speaker)
Valentina Buttò, Université du Québec en Outaouais (Speaker)
Matthew Bekker, Brigham Young University (Chair)
Sepideh Namvar, Geotop (Chair)
Coeur des Sciences, Sherbrooke Building, UQAM - Salle polyvalente (SH-4800)
Talk
Roberto Silvestro, Université du Québec à Chicoutimi (Speaker)
Trees exhibit different growth rates and timings of wood formation. However, the factors explaining these differences remain undetermined, makin...
Sessions in which Roberto Silvestro attends
Coeur des Sciences, Sherbrooke Building, UQAM - Classroom (SH-3260)
Workshop
Soumaya Belmecheri, Laboratory of Tree Ring Reserch (Instructor)
Milagros Rodriguez-Caton, University of California Davis (Instructor)
Alienor Lavergne, University of Reading (UK) (Instructor)
Paul Szejner, Instituto de Geología Universidad Nacional Autonoma de Mexico (Instructor)
Valérie Daux, Laboratoire des Sciences du Climat et de l'Environnement / Université de Versailles Saint Quentin (Instructor)
Free, in person and onlineThe stable isotopic composi...