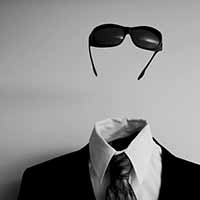 Sessions in which Guillermo Gea-Izquierdo participates
Coeur des Sciences, Sherbrooke Building, UQAM - Amphitheatre (SH-2800)
Talk
Martin Girardin, Canadian Forest Service (Moderator)
Babst Flurin, University of Arizona (Moderator)
R. Justin DeRose, Utah State University (Moderator)
Margaret Evans, University of Arizona (Moderator)
Genaro Gutierrez, Universidad Nacional Autónoma de México (Moderator)
Stefan Klesse, Swiss Federal Research Institute WSL (Moderator)
Kelly Heilman, University of Arizona (Speaker)
Guillermo Gea-Izquierdo, INIA-CSIC (Speaker)
Olivier Bouriaud, Stefan cel Mare University of Suceava (Speaker)
Tree-ring time series provide long-term, annually resolved information on the growth of individual trees. However, public tree-ring archives con...
Coeur des Sciences, Sherbrooke Building, UQAM - Amphitheatre (SH-2800)
Talk
Guillermo Gea-Izquierdo, INIA-CSIC (Speaker)
Past forest mortality after disturbances creates one source of uncertainty that needs to be taken into account to reconstruct biomass dynamics. ...
Coeur des Sciences, Sherbrooke Building, UQAM - Salle polyvalente (SH-4800)
Talk
Ali Segovia-Rivas, Johannes Gutenberg University Mainz (Speaker)
Jeanny Thivierge-Lampron, Université du Québec en Abitibi-Témiscamingue (Speaker)
Katja Rinne-Garmston, Natural Resources Institute Finland (Luke) (Speaker)
Paulina Fernanda Puchi Gonzalez, Dipartimento Territorio e Sistemi Agro-Forestali (Speaker)
Charlotte Angove, Natural Resources Institute Finland (Speaker)
Marceau Badaroux, Uqat (Speaker)
Sepideh Namvar, Geotop (Chair)
Guillermo Gea-Izquierdo, INIA-CSIC (Chair)
Coeur des Sciences, Sherbrooke Building, UQAM - Salle polyvalente (SH-4800)
Talk
Jan Esper, Johannes Gutenberg University Mainz (Speaker)
Feng Wang, Institut national de la recherche scientifique (Speaker)
Jeanne Rezsöhazy, Université catholique de Louvain (Speaker)
Max Torbenson, Johannes Gutenberg University Mainz (Speaker)
Arian Correa-Diaz, Instituto Nacional de Investigaciones Forestales Agricolas y Pecuarias (Speaker)
Guillermo Gea-Izquierdo, INIA-CSIC (Chair)
Camille Lepage, Geotop (Chair)
Sessions in which Guillermo Gea-Izquierdo attends