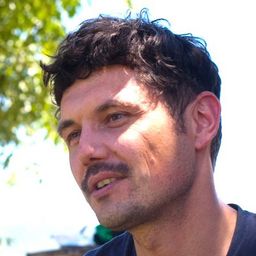 Michael Bianchi
PhD Student
Université de Liège
Michael Bianchi is a teacher and doctoral student at the Faculty of Architecture of the University of Liege. After having practiced architecture for 25 years, he now teaches design in the master course 'Territoire, Espace, Lieu' and develops a thesis in the laboratory 'ndrscrLab/Architecture et Politique', under the patronage of Eric Le Coguiec.
His research focuses on the imaginary of the contemporary city, divided between the orientations of late capitalism, the growth of inequalities and the rise of ecological awareness. His thesis mobilizes these issues in relation to current and future developments of the industrial city, with the city of Charleroi (Belgium) as a case study.
Sessions in which Michael Bianchi participates
UQAM, pavillon J.-A. De Sève (DS) - DS-R515
Paper
Michael Bianchi, Université de Liège (Speaker)
Comme l'ensemble des villes situées sur le « croissant industriel » ouest-européen, le pays de Charleroi (appelé aussi Pays Noir) a vécu l'arrêt pr...
Sessions in which Michael Bianchi attends